The SHOE Omnibus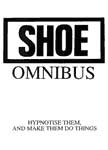 80 page Graphic Novel B&W
CONTAINS THE STORIES:
A Lusty Tale of a Girl, a Dog and Her Crippled Brother on the Open Road.
Abel Cohen & Kane Frankel, otherwise known as SHOE, take over the corporation of TV Seth with the aid of a sexual hallucinogenic drug stolen from NASA during a space raid.
The Sultry Tale of a Fat Boy that Sleeps with One Eye Open.
While investigating the depletion of magnesium supplies in Brazil, SHOE engage on a sidetrack quest for the Lost City of Gold.
The Making of a Legend.
SHOE accidentally create the Shoevation army, a band of religious do-gooders up to no good.
Death of a Donut.
SHOE are contacted by an alien race, and are employed by them to score their galactic anthem. The Aliens knew Earth was ready for contact when they heard SHOE's album "Malach Hamovis".
Price $6 Australian (including postage within Australia)
E-mail Tom Priestley for more details.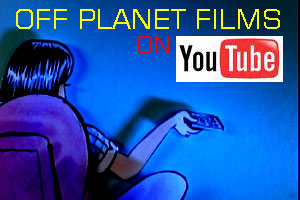 Copyright © Tom Priestley & Gary Bissland 1992